Xactimate Specialist
&
Professional Residential Roof
Estimates
My brother, Brock, and I own American Roof Supplements. We help roofing organizations just like yours with their supplements, maximizing each roof claim while making you infinitely more money on every build, so you have more freedom to do things you enjoy doing. We also work diligently helping our clients with professionally done residential roof estimates. We were roofers for a long time and recognized how stressful it is dealing with the insurance companies, homeowners, crews, and even your employees not doing what they're supposed to do. We built this system to be a stress-free experience for each of our clients. Let our team of Xactimate Roof Supplement Experts maximize the profit from all of your insurance claims. We'll take care of all the details, so you and your team don't have to!
Free Insurance Phone Number List
Aren't you getting sick of looking up all the insurance companies phone numbers yet? We called every insurance company to confirm that these phone numbers are correct and take you straight to the Insurance Claims Department! Click the link and Download the Cure!!!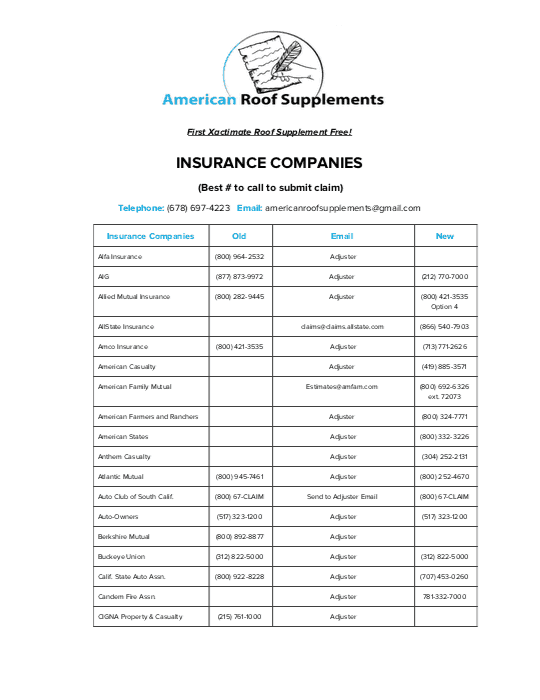 WE ARENT CALLED AMERICAN ROOF SUPPLEMENTS FOR NOTHING
We service all 50 states proudly